WHY DEVELOP AN SEO STRATEGY WITH QUALITY CONTENT?
Organic Free Traffic
Free quality traffic! Using the power of search engines to lead relevant traffic to your website.
Gain advantage over your competition
Using a good strategy and superior content will help you to gain more visibility than your competitors in search engine results.
Branding
Thanks to link building and off-page optimization startegy, your brand has presence beyond your own website that also results in referred traffic.
Quality Leads
On average, organic search leads have around 15% conversion rate, compared to only 1.7% for outbound marketing leads
Long-lasting Results
Once your website has a solid SEO strategy implemented, you can reap the benefits for a very long term result.
The 6 pillars of SEO
1. Keywords search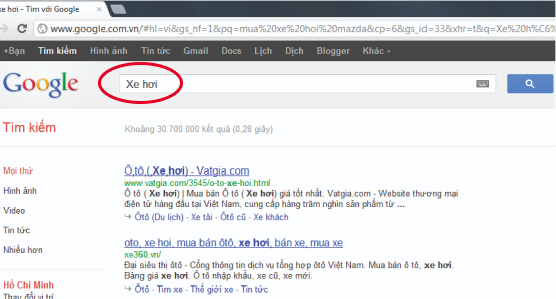 What are the keywords typed by your potential clients?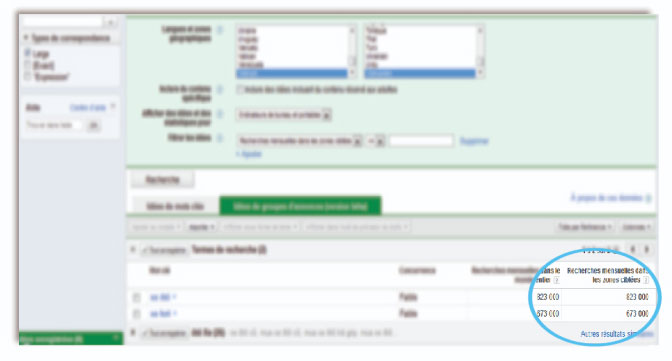 2. Benchmark competitors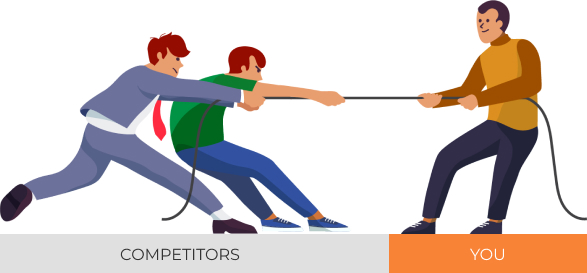 Who are your competitors ?
What position does he comes out in search result?
How are they referenced ?
Study of their SEO according to the 6 pilliars
3. Website tree structure: Sitemap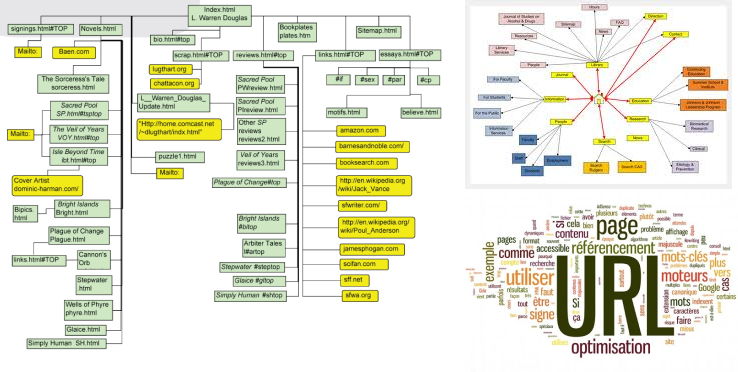 Clearly identified keywords and competitors benchmark, we will build the URL of each page.
Who are your competitors ?
What position does he comes out in search result?
How are they referenced ?

4. HTML Tag pages « meta tag »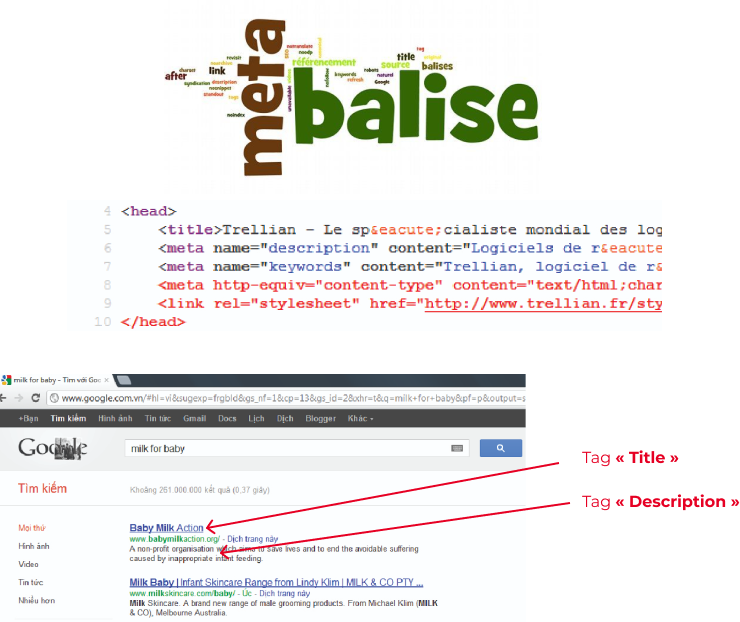 Should contain the keywords identified
Each tag must be unique
5. Sementic HTML, content, internal links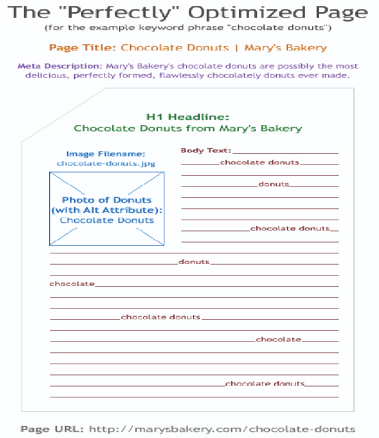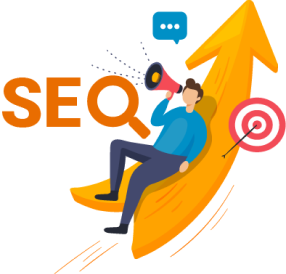 Main Tag :
Tag <h1>
Tag <h2>
Images: Tag <ATL>
Textual content: <strong> ; <u> ; <em> ...
External and internal links should contain the title and description tags
Should contain the keywords identified
Each tag must be unique
6. Backlink
"Page Authority" is what Google uses to determine the importance of a web page. It's one of many factors used to determine which pages appear in search results first.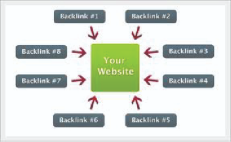 Number of pertinent backlink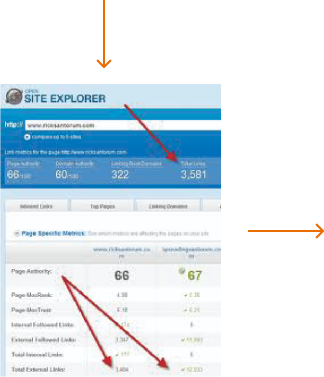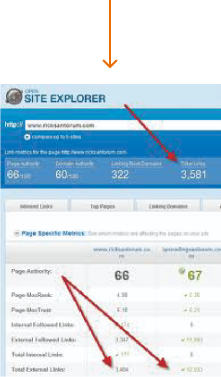 Gives you a score: page autority

"Page Authority" is what Google uses to determine the importance of a web page. It's one of many factors used to determine which pages appear in search results first.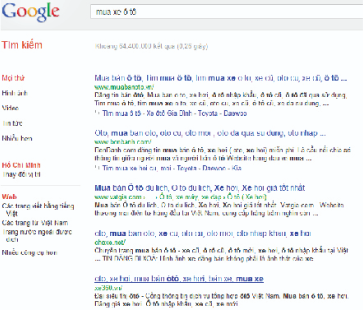 Gives the results of the search engine
Website Audit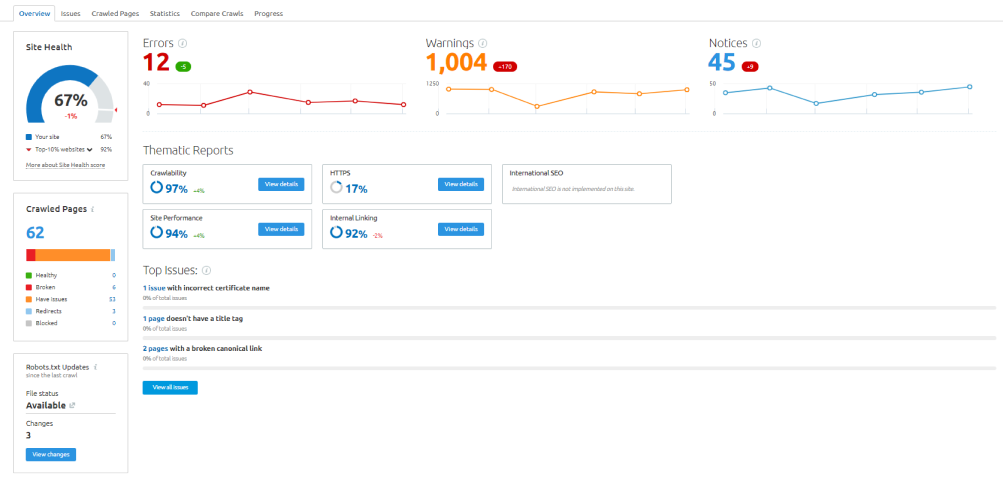 SEO Audit
Basic audit : Track and analyze your website's data for SEO and usability.
Technical audit : Check robots.txt, sitemap, crawl issues, indexing and content duplication
Speed & Structure audit : Speed test, URL structures, meta title & description checking and content density
Competitor Websites Analysis : Identify what competing websites are targeting in terms of content and keyword
Check the health of your website
The page optimization plays a vital role in the ranking of a website, it is often neglected. If you do not apply SEO optimization techniques appropriate to your website, you hardly get a high ranking. Site Auditing helps you make your website more accessible to search engine robots. Il permet également d'assurer une expérience d'utilisateur positive.
Set up an indexing campaign for :
Optimize your internal and external links ;
Add missing tags ;
Make your titles, meta descriptions and other HTML tags unique and understandable for your users and for search engines ;
Fix missing images and assign an alt attribute to them ;
Trouver les pages dont le contenu est dupliqué
Decide which problems to fix first
All problems related to indexing, content, images, links, accessibility and code fall into three groups depending on their severity: errors, warnings and remarks.
A report will show you the main issues, including the most frequently encountered on your website.
Prioritize SEO problems and decide what to solve first
Spotting problems can be difficult, especially when you manage multiple websites. You can't afford to spend days looking for every possible error in the code or looking for broken images or URLs.
Follow the progress of your site optimization
Our analytics reports will help you regularly monitor the progress of your website by providing you with a weekly or monthly technical SEO audit. You will be able to analyze the results of different SEO audits and follow the evolution of the number of problems as they go along and their resolution.
Detect all possible problems with your AMP pages
The AMP format (accelerated mobile pages) dominates the results of mobile search on a global scale. It simplifies the user experience and offers webmasters numerous promotion opportunities by speeding up the loading of their pages.
Keyword Ranking tracking & Competitors analysis and monitoring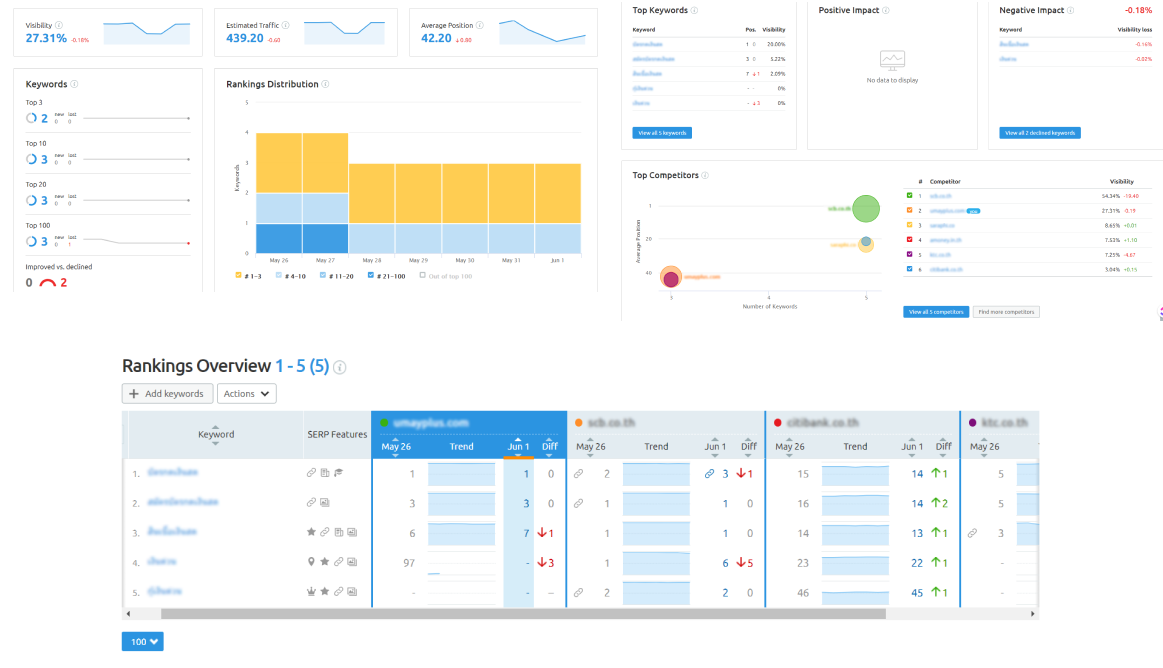 Track your positions for any keyword
Whether your website is already well placed in the search results or starting to reach the first pages, you should always know its positioning in the results.
The Position Tracking tool allows you to track your website's ranking for keywords chosen from the top 100 of Google's organic search results. The data updated weekly shows you how your optimization efforts are advancing the ranking of your keywords in organic listings over time.
Also follow the ranking of your competitors' keywords. A comparison of your rankings and those of your competitors highlights the search terms you should focus on. You can add up to five competing domains in your follow-up campaigns.
Competitors analysis and monitoring
Improve your data set for your decision-making by knowing your competitors' Internet traffic
Unveil internet traffic et les performances en ligne
Monitor marketing activities and strategies
Discover new markets and new niches
Understand the behavior and consumption of your potential customers' networks
Identify your leads, prospects and potential partners
Traffic volume Evaluate the total audience and compare the traffic volume of your competitors
Traffic sources Uncover how your websites gather their audiences: live, via research, referral traffic, social networks and paid sources. See if your competitors have invested more in social media, paid advertising or SEO
Office traffic vs. Mobile Know the ratio of office and mobile traffic and user engagement depending on the type of device.
Geographical distribution Determine the performance of the company analyzed in different regions.
Subdomains Check the subdomains of the site you're looking for that get the most traffic and use that knowledge to your advantage.
Destination sites Identify the professional relationships, affiliate programs and networks of your competitors by studying the areas to which they give backlinks. Detect a company's high priority markets by checking links to localized versions of its websites.
Audience overlap See if you are struggling to have the same audience with your main competitor, like other players in the industry. Explore the basis of its marketing activities and the results of its media placements and partnerships.
Trend monitoring Analyze all the statistics of your competitors to predict and test the best moves.
See the best keywords of your competitors
If content is King, keyword strategy is Queen. Competitive intelligence is a powerful tool that allows you to find the best SEO keywords and get a higher ranking. With the data from our tool, you will be able to better understand the content strategy of your competitors :
Get a global understanding of your competitors's keyword ranks on both desktop and mobile. Discover all their search terms according to the position of the domain in the first 20 organic Google search results
Assess the value of the keywords. Compare them to key web performance metrics such as traffic, search volume, competition, number of search results, and trend.
View the landing pages of your competitors displayed in the results for each given keyword. Evaluating your competitors' web texts will give you new ideas for optimizing your own content.
ON-PAGE OPTIMIZATION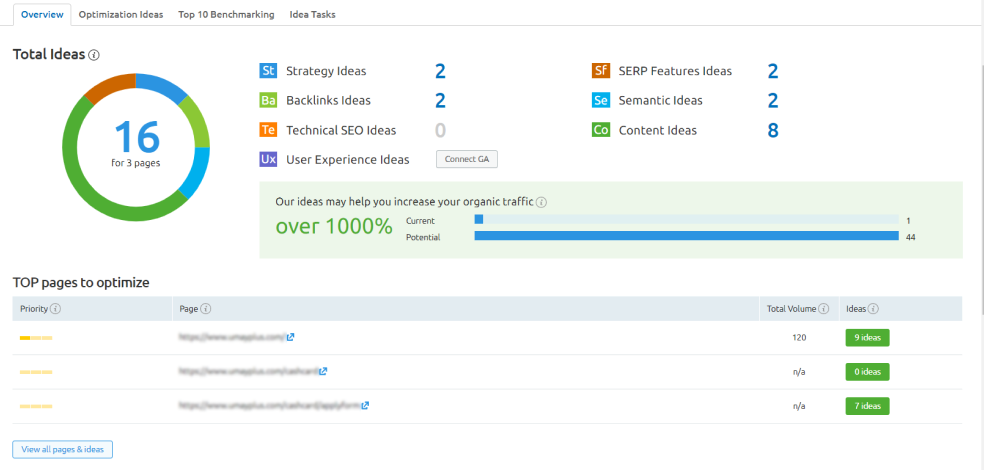 On-page optimization
Adding the best possible keywords to the content, titles, descriptions and URLs of the website, in addition to linking internal pages with each other while maintaining a logical structure of the website.
Meta-data optimization
Content keyword density
URL structure optimization
Internal linking strategy
Rich snippets
Alt tags
Page speed recommendations
Analyze Google ranking criteria that affect your website performance
It's difficult to stay on top of Google's ranking criteria because their algorithm evolves daily. Our tool allows you to quickly check if you respect all on / off page SEO elements, such as the relevance and quality of your content, reliability and reputation… You have the choice between doing this process manually, or using a much more efficient method, using 'On-page Optimization'.
Receive actionable recommendations, generated from collected data
Using the SEO tactics of your competitors and the analytical research data from our tool, we will provide you with pragmatic suggestions. You will receive a well-defined actionable plan to improve your page ranking for the keywords you provide to us.
Do a thorough comparison analysis of the top 10 on Google
Depending on the idea for which you want more information, this report will provide you with comprehensive data for a given landing page by comparing the page to the results collected from your top 10 competitors. The assessment will cover the following aspects :
Semantically associated words and expressions, to enrich your content
Backlinks and traffic opportunities generated by referring sites
Content length compared to your top 10 rivals
Use keywords in a specific element on your page and compare with your competitors
Backlinks audit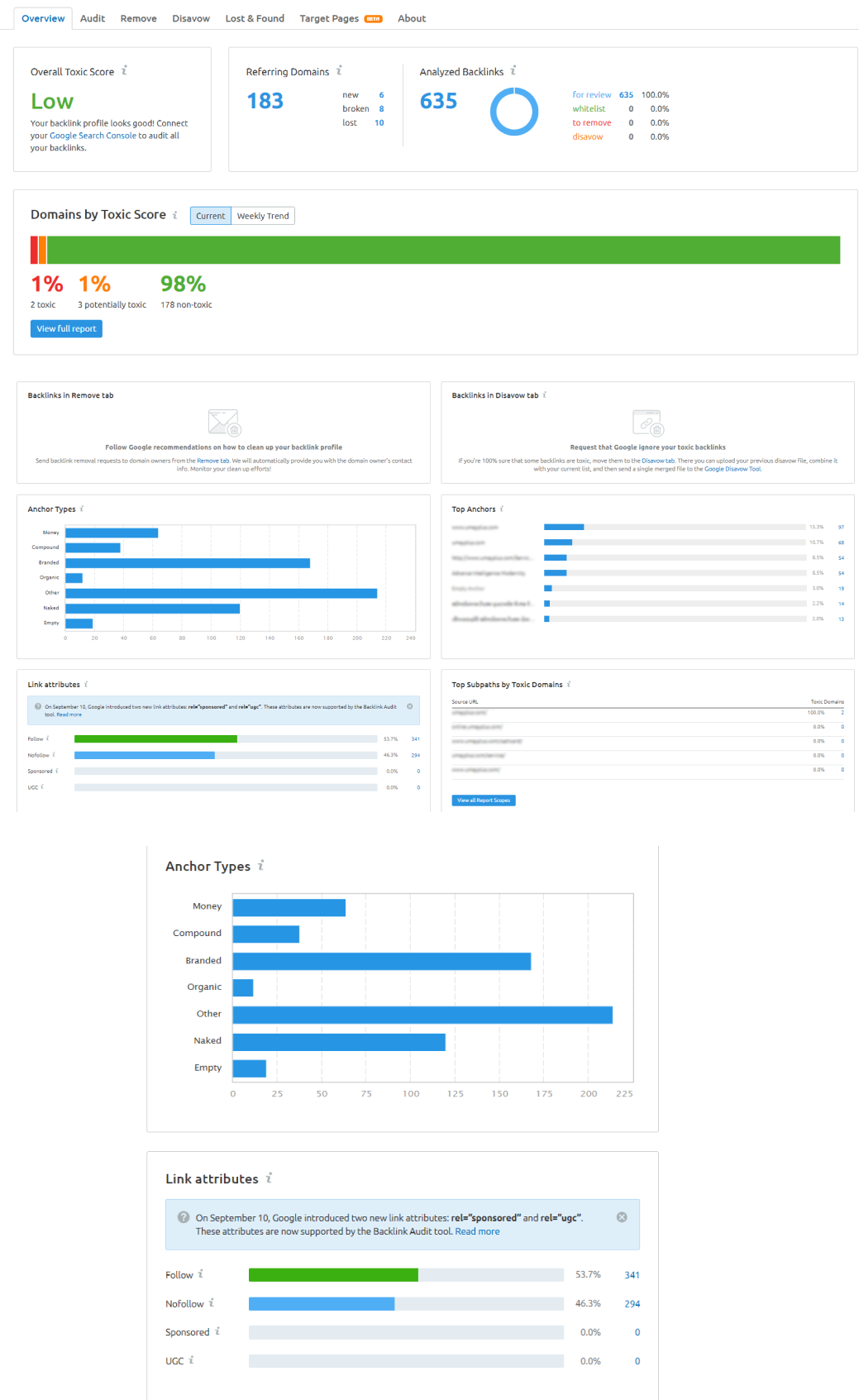 Do a deep analysis of backlinks
Backlinks are a way for your website to be trustworthy, to increase quality and to become more current. Inbound links are one of the most important factors in the success and popularity of your website, but it can be difficult to know where and how to get more backlinks.
Our tool lists for you all the pointed links to your website and helps you to get competitive links, an in-depth analysis of these in order to improve your link building strategy: :
Discover the backlinks for a URL, a domain or a root domain.
Determine the degree of authority and the location of a reference domain.
View the anchor text of a backlink.
Display the URLs and titles of linked pages and target web pages.
Determine the authority of the referring domains
Google and other search engines are constantly changing their ranking algorithms and introducing new tactics to prevent high SEO through spam techniques.
Despite this, search engines evaluate backlinks in the same way: quality is more important than quantity. It is therefore better to have 10 quality backlinks from secure sites than 50 backlinks from questionable websites.
We will check the number of backlinks on your website and rank them to tell you which are bad and which are good. We will also check if there is a very good domain referring to your website. Also discover the strong authority ties of your competitors.
Discover and remove potentially dangerous backlinks
We assess all of your backlinks and immediately tell you how risky you are to be penalized by Google. You will receive a toxicity score for each of your backlinks, calculated from 45 toxicity markers.
Keep a clean backlink profile with regular crawls
After scanning your backlink profile, this is just the beginning of your work. Unwanted and potentially dangerous links can appear at any time, so it is important to discover and delete them before being penalized by Google.
Our tool scans your website every two weeks. We will give you the number of new links recently detected and those that have been lost or broken and we will notify you if your website is at risk.
Link building suggestion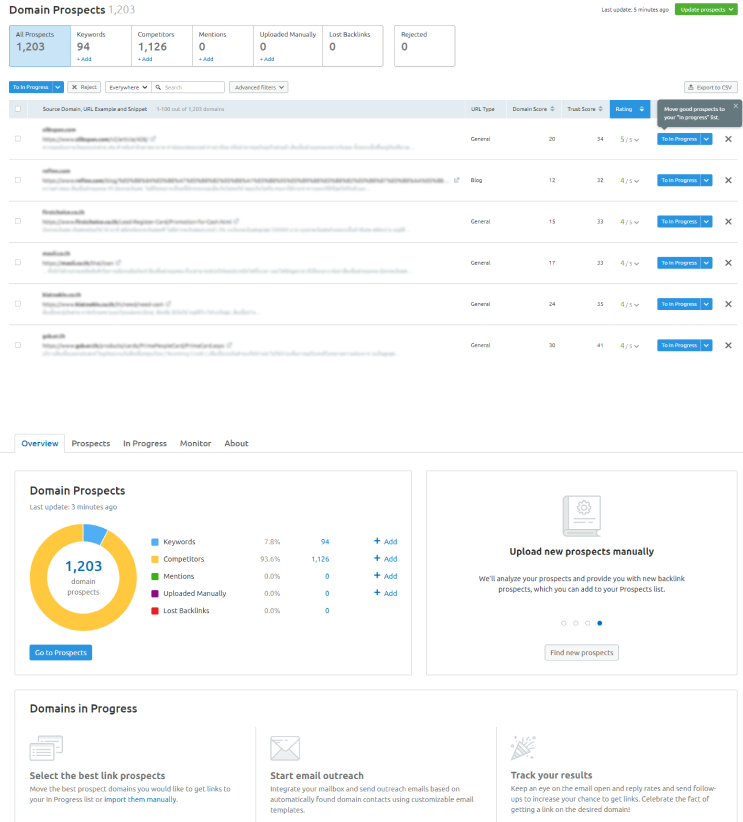 Off-page optimization:
Ensuring that a healthy number of external websites link to every page on your website. Additionally, registering the website on must-have entries such as Google Maps, Google My Business, etc. are also key in providing searchers with the right directions.
Backlink strategy
Social media optimisation
Q&A backlinks
Press releases/Guest blog posts
Business listings
Brand monitoring
Monitor your brand reputation : The path to managing your brand's reputation begins with the follow-up of the mentions, whether it is a positive opinion, a passable mention or a total discredit. And it only takes a few seconds for your mention to go viral.
Discover new opportunities
Knowing that a single mention of a popular blogger or even a customer can have more impact on your business than traditional advertising, it is imperative that you constantly search for new opportunities to promote your brand across the word of mouth.
Follow the backlinks
Knowing and, better yet, influencing what the Internet has to say about you and your competition is great for marketing buzz. But it can also help you boost your SEO and improve your reputation on the Web!
Use the report to verify the authority of the referring domains and determine which ones deserve a partnership.
Advice and support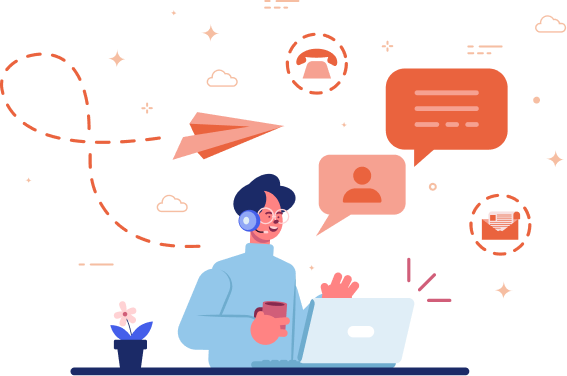 This service is provided on each report in the form of comments and "To Do" in order to give you the tasks to applied immediately to optimize the website page by page and all the things related to SEO.
This service also includes 1 call per month with the person in charge of SEO and technical in your company and also a question and answer service by email unlimited during the validity of the contract.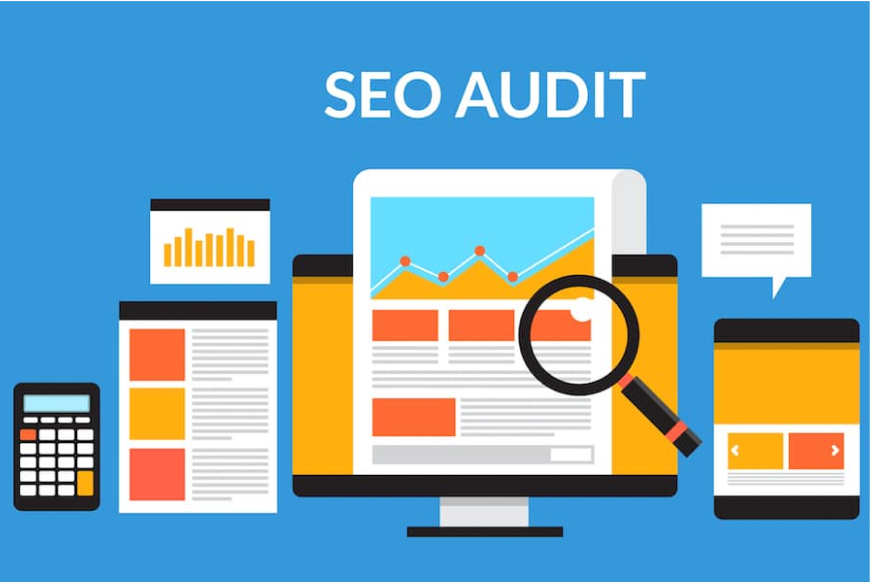 Full Audit & Recommendation service
You do not know where to start? Not sure if your website is properly built and optimized for SEO? Use our "FAR premium" service (Full Audit & Recommendation) for your website.
Work delivery following the 6 pillars of SEO :
Thorough research and delivery of keywords to use..
Analysis of competitors and definition of the keyword strategy + Content to be implemented
Restructuring of the site structure (sitemap) and the URLs construction.
Definition of a new content strategy & restructuring of the existing
Make all the "META" tags for each page
Optimization of html content semantics on all pages of the site
Pricing :
From 3 to 7 days of work invoiced depending on the size of your website, amount from 1.800 to 4.200 US$ for a full SEO strategic recommendation for your site.
ORDER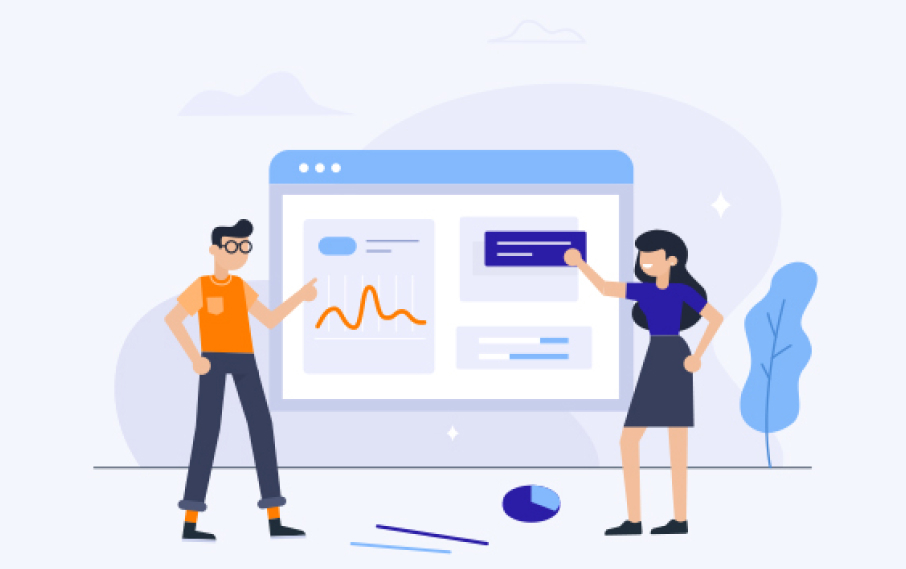 Team Training Service
Do you have a digital marketer and content creator team? Do you want to manage SEO internally? Invest in the future and offer the best SEO training to your teams!
Pricing :
From 1.800 to 5.400 US$ depending on the number of people and the number of hours.
ORDER